🪄 Vergilius
Podcasts


to

prose
Fire your ghostwriter. I'll help you write and publish your books & articles in less time and at a lower cost, using your audio/video content as the raw material for my system.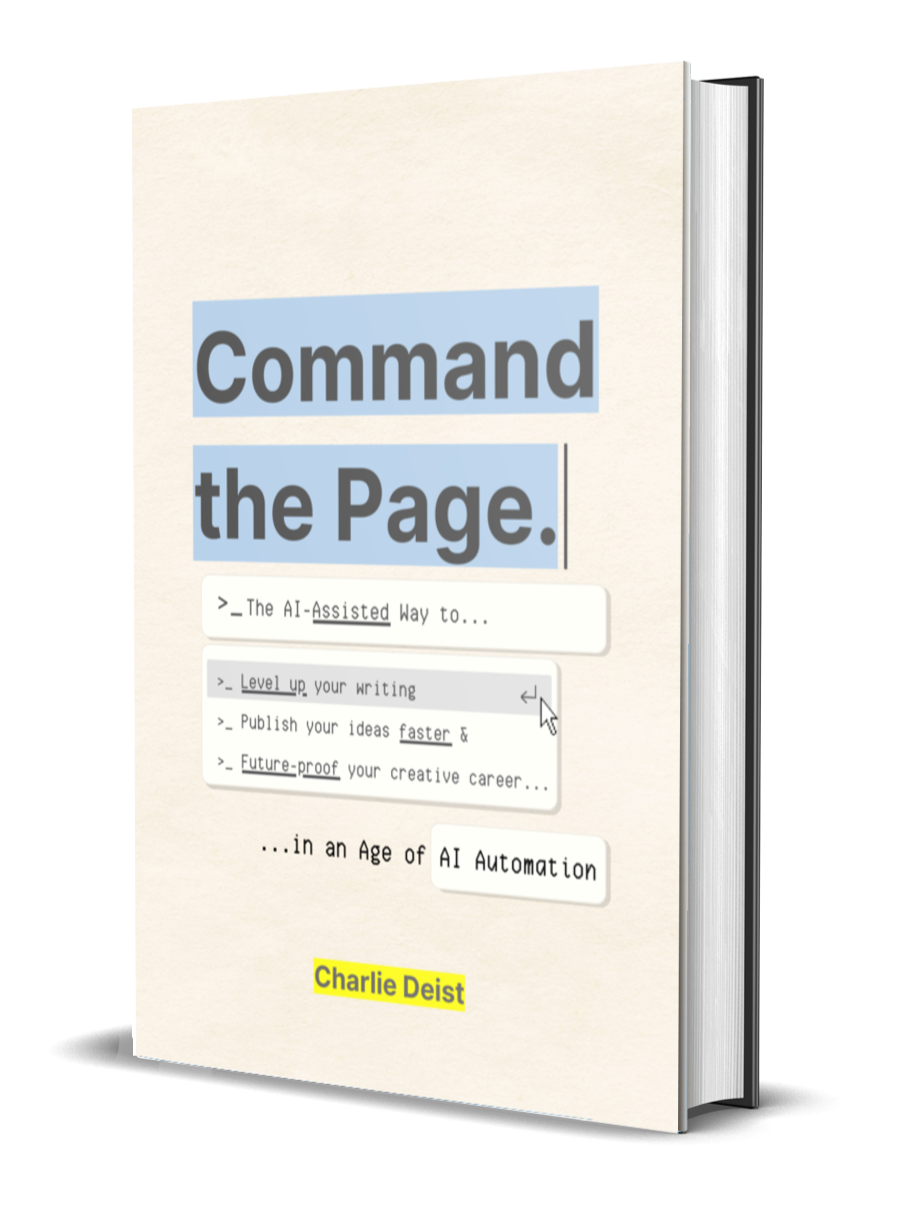 Do it yourself
Your personal podcasting virtual assistant—the same system I use to finish my work and go outside. From full-length books to distilled transcripts, show notes, and articles, I can do it for you, or teach you the system that 3x'ed my productivity.
Subscribe to the

prolific podcaster

newsletter
Spend less time on repetitive tasks and more time just being you
Finish your work
The ultimate tool for busy podcast creators who want to streamline their workflow and spend more time on the things they enjoy.
Pro sound for <$200
You don't have to spend $$$ to get professional-sounding audio for your podcast.
Edit 3x faster
Editing your podcast shouldn't take hours.
Hi, I'm

Charlie

.
I'm a podcast producer who works with busy professionals to publish their ideas as books. I'm the guy who can use your own words to present what you've been saying all along in a polished form that makes you the authority on your area of expertise.I've developed a system using No-Code + AI tools to get this work done in less time than traditional ghost-writers, and now work with aligned content creators to change the conversation towards human-centric values.My motto: finish your work and go outside.
© Charlie Deist. All rights reserved.